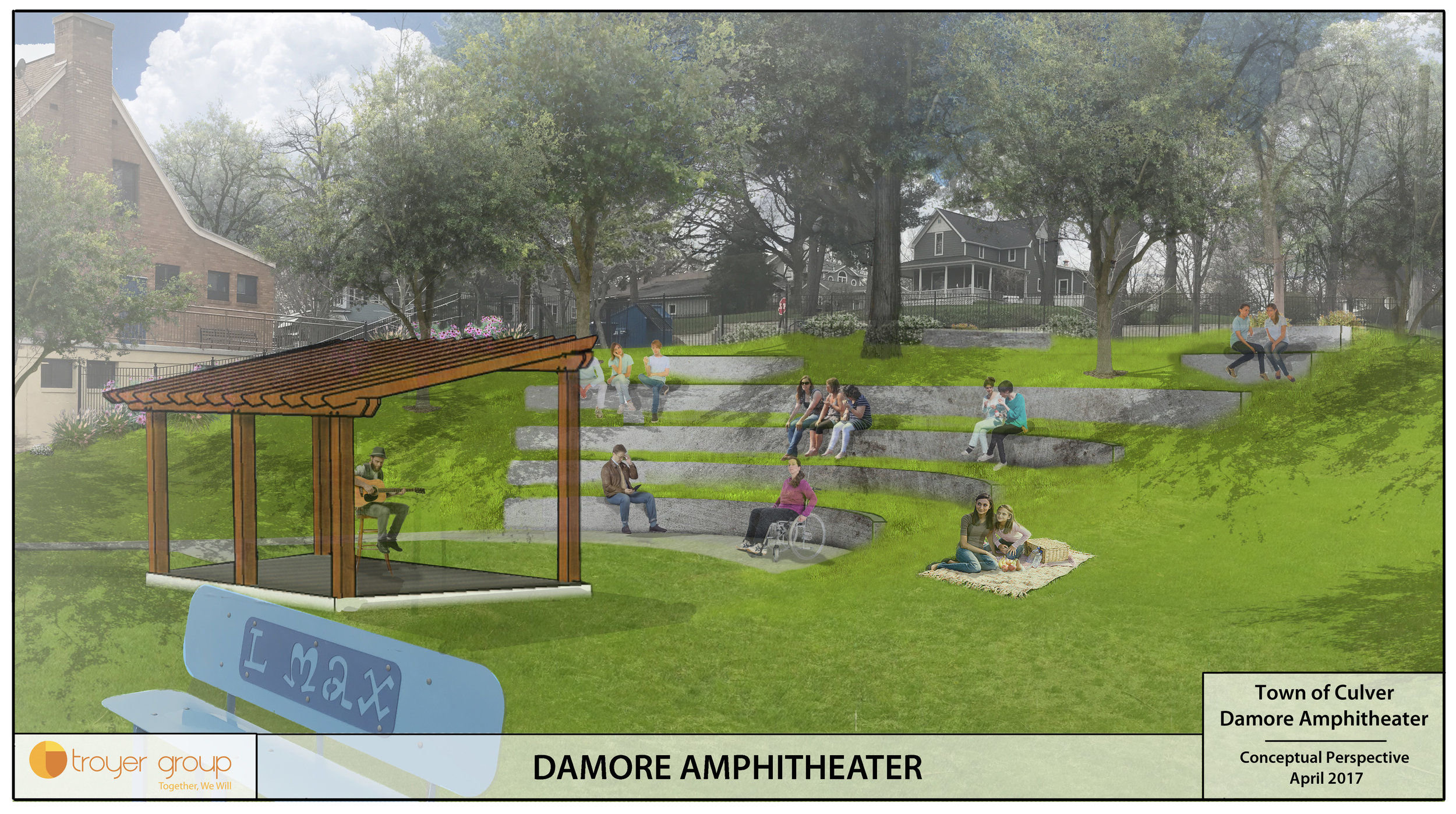 The mission of the Culver & Lake Maxinkuckee Visitor Center is to serve as an engaging resource for the public in one of Indiana's most beautiful, natural lake destinations; to stimulate economic growth, and to promote recreational and cultural experiences.
Culver & Lake Maxinkuckee
Lake Maxinkuckee, the second largest natural lake in Indiana, encompasses 1,864 acres and attains a depth of 88 feet. It's also one of the cleanest lakes in the Midwest, thanks in large measure to the efforts of the Lake Maxinkuckee Environmental Council.
Early European settlers arrived here in 1836, with the Potawatomi Indians departing shortly thereafter, and the arrival of the railroad in 1883 transforming the small village of Marmont into a bustling tourist area which would later be known as Culver (named for Henry Harrison Culver, who founded his famous military school on the north shore of the lake in 1894).
The shores of the lake became home to some of the most prominent citizens of the Midwest, including a host of literary and cultural figures, and lake water provided the basis for a booming ice industry for some six decades into
the 1930s.
Today the lake — and the charming Culver community on its north shore — continues to be a draw for a variety of people from far and near.
Maxinkuckee is a Native American word that has been loosely translated to "diamond lake," "clear water," or "gravelly bottom." An exact translation is unknown. Lake Maxinkuckee is a kettle lake that was formed approximately 15,000 years ago by the receding glaciers. Kettle lakes are depressions in the earth's crust left behind after partially buried ice blocks melt and the depression is filled with water. The lake is 2.6 miles long and 1.6 miles wide.